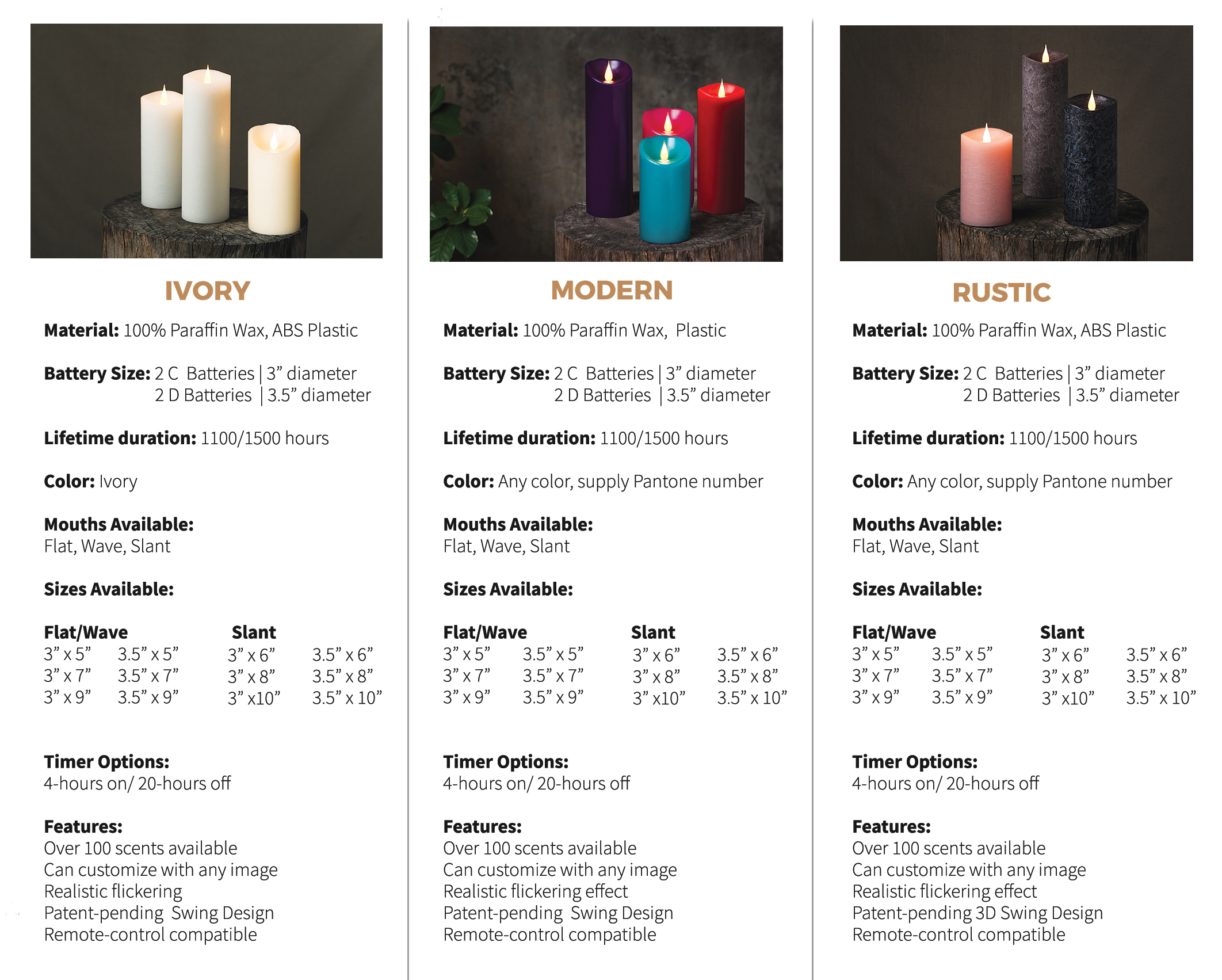 Flameless Candles 1 Pack 3″x7″ Battery Operated Candle with Real Scented Wax LED Pillar Candle Contains Realistic Dancing 3D Wick IR Remote Timer for Festival Celebration Home Decoration by Enkinddle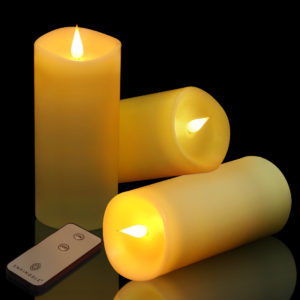 UPC: 663577127237
ASIN: B07H27T3LZ
Price: $18.99
Features: 3D FLICKERING WICK AND MELTED SHAPE — Flameless wax candles with unique 3D wick design, which can flick and dance like real candles flame. Together with melted shape, you will find it looks like a real candle, perfect replacement of a real candle.
REAL WAX AND ELEGANT FRAGRANCE — LED flicker candles not only made by real wax, but contains special fragrant essence (from UK CPL Aromas, one of the world's top 10 essence companies). No matter it's a romantic date, a relaxing massage or bathing, this battery candle lights can handle with all atmosphere for you.
IR REMOTE CONTROL AND 4 HOURS TIMER — This battery operated flickering candle can be controlled through the handhold remote, which saves your effort from distances. In addition, with the feature of 4-hours timer, it can automatically turn on and off, very convenient and save battery life.